2008 CODA Conference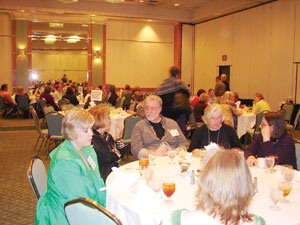 The three-day annual 2008 CODA (Craft Organization Development Association) conference was hosted by the Arkansas Arts Center and the Arkansas Arts Council right in Little Rock, Ark. The main subject matter of the conference was creating collectors. With a wavering economy and new trends in the marketplace, the need to create collectors through education and by other means is on everyone's mind. From artists to curators and educators to event coordinators, the answer is clear: Communication and education will produce more collectors of fine arts and crafts.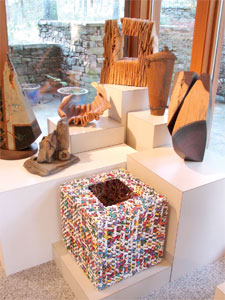 Those who attended had many options to choose from in gaining valuable knowledge to take back and share with others. Guest speakers ranged from Robert Duncan, an art collector and major supporter of art programs, to Doug Stowe, an author, woodworker, and educator focused on Wisdom of the Hands. Peer discussion groups touched on topics such as having exhibits that focus on tattoo art and opera costumes; capitalizing on cross-promoting opportunities; creating artisan trails that work with local wineries; incorporating more technology into programs; websites and marketing opportunities; and helping artists by offering more art scholarships.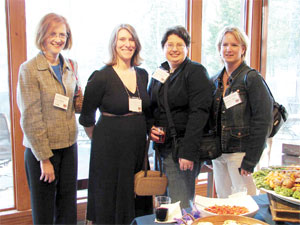 Who braved the tornadoes?
Despite the threat of tornadoes, which created many travel woes, the turnout to the conference is getting stronger each year. Conference attendees came from all over the United States and Canada. They included representatives from Craft Emergency Relief Fund (CERF), Tamarack, and Handmade in America (formally guild.com); furniture and woodturner guilds; event coordinators; art schools; and a whole lot more.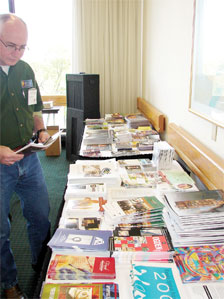 Through networking opportunities between individuals from various organizations, many connections were made to open doors to many possibilities and sharing of ideas. As more and more learn about CODA and the added benefits it offers to many individuals across the board, it is hoped that more find ways to make an effort to attend future conferences.
Speakers at the conference covered so many topics of discussion that a whole issue of The Crafts Report would not cover it all.TCR