Toys and Games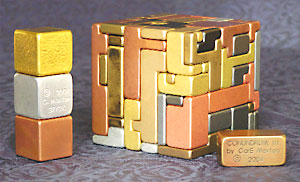 Establishing a Customer Base
GarE Maxton, Carson City, Nev.
I have tried various marketing strategies for my complicated metal puzzle cubes and have had good results with only a few methods. The key obstacle is that there is usually a long delay between the time someone first sees my work and subsequently makes his or her first purchase; actually this can take years. Also, my work fits somewhere between art and mathematics so it doesn't garner much interest from art galleries. The best marketing method has been targeted e-mails using my mailing list. I encourage people to join or refer their friends if they have an interest in my website content. My customer base is primarily made up of high-income, highly educated males with a mathematical interest, so an occasional Scientific American ad (albeit expensive) targets this group in print form and expands my customer base. I have been in one indoor "puzzle" show (which completely wore me out) but achieved highly desirable results since I could meet people face to face.
GarE Maxton
Maxton's Art Gallery
gmaxton@maxton.com
www.maxton.com/maxtongallery.shtml
---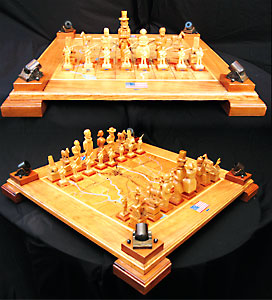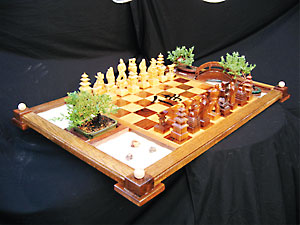 Diversified and Interactive Marketing
Jim Arnold, East Palatka, Fla.
I've been marketing my craftwork for over ten years now. What works best for me is to utilize a combination of sales strategies including art and craft shows, the Internet, and applicable trade show venues. Art and craft shows include traditional outdoor events and indoor mall shows as well as the Saturday afternoon church fairs and farmers markets. On the Internet, I maintain a personal website and also belong to several art gallery websites. In addition, I also maintain a strong presence on national classified ad websites—I place a link to my personal and art gallery websites right in my classified ad. Linking the classified ads to my websites has increased traffic to all my sites tenfold and significantly increased sales—all at almost no cost! I also attend trade shows, which for me include everything from high school chess tournaments and national tournaments to chess collector events and meetings. I spend almost an equal amount of time between marketing and manufacturing. To be successful you have to be diversified and interactive in your marketing efforts.
Jim Arnold
www.yessy.com/epkingsa
---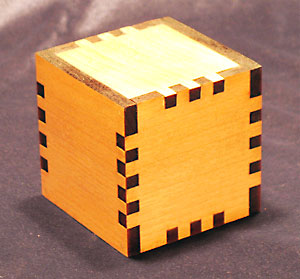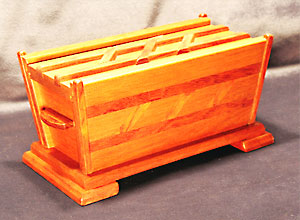 Internet Yields Wholesale and Retail Prospects
Randal Gatewood, Murchison, Texas
When I started Quagmire Puzzle Boxes, I considered many promotional options. My product is completely original, handcrafted puzzle boxes—works of art sold primarily to collectors around the world. After doing extensive research, I found that the Internet would be the best place for marketing. After close monitoring of the top-ranking websites that specialize in high-end boxes, I chose one and sent them one of my newest designs. In a matter of days, I was selling boxes wholesale. To further target my niche market, I designed and built my own website and retail my puzzle boxes there as well.
Randal Gatewood
Quagmire Puzzle Boxes
QPBs@quagmirepuzzleboxes.com
www.quagmirepuzzleboxes.com
---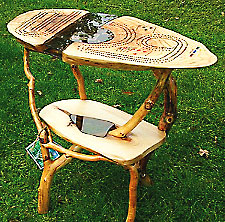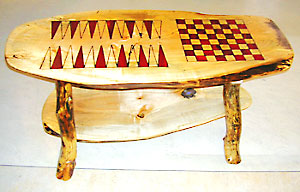 Designed to Suit
Jozsef Kovacs, London, Ontario
I create unique, handcrafted furnishings that are inspired by nature. The natural form of branches and the beauty of wood slabs combine to make functional art. As founder of Branching Out Artistree, I have been working with wood for 19 odd years and until recently I was making traditional square furnishings. I love the outdoors, and on my many walks I was inspired to find a way to recycle the many fallen branches that littered the ground. The surfaces of my furnishings are hardwood slabs up to 2 inches thick consisting of oak, beech, walnut, cherry, ash and other local hardwoods that are slowly dried to prevent cracking. They are finely sanded to reveal the natural grains and colors of each piece. Sealer is then applied before the final finishes which are shellac or oil. Each piece made is unique and may be designed to suit a variety of settings from contemporary to comfortable cottage deco.
Jozsef Kovacs
Branching Out Artistree
www.branchingoutartistree.com