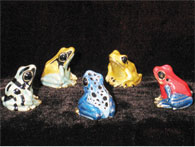 Fresh from the jury meeting to select new companies for the Handmade® division of the New York International Gift Fair® (NYIGF®), sales manager Liz Beauregard is excited for the winter 2009 Fair, scheduled for January 25 to 29 in New York City. "This was one of the best groups of applicants we've seen," she says.
For more than 20 years, Handmade has offered an extensive selection of handcrafted items in all media. Located at the Jacob K. Javits Convention Center, it is the nation's largest wholesale craft collection within a United States gift market.
Focus areas
To make the Handmade division easier to navigate, 30+ companies once again will present American-made craft in the "Handmade in the USA™" showcase area. Additionally, more than 250 Handmade exhibitors will be identified as "designer-makers," allowing buyers to easily distinguish "individual" from "production craft."

Sneak peek
Prepare to see a focus on tableware, pillows, and jewelry, particularly in the Handmade in the USA section and among the "designer-maker" exhibitors. Grant Dawson Collections will debut with home accessories using sustainable and recycled materials. Designers Cindy Testa and Sheri Gorsen have received rave reviews for their Endangered Parrots of the World chess set and Bog Frog Bowl. Other companies to watch for include the mother/son/daughter team behind Love Heals, and Louis Aronow Porcelain.
Contemporary craft also has a growing presence within Handmade, with companies like Ben's Garden, Table Art, Henrietta Glass, and Jill Schwartz increasing their space at this winter's show. Ben Busko of Long Island, N.Y., will double the Ben's Garden space to introduce a new line of accessory furniture. And yes, there will be samples of his custom découpage tray, discovered at NYIGF for Oprah's "O" List!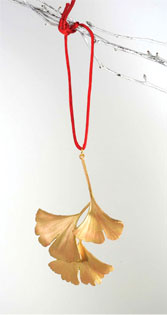 Economic considerations
Not only do Handmade exhibitors bring a unique, quality-focused body of resources to NYIGF, they also represent a dedication to their craft and the ability to expand their business in a difficult economic time. Since they are often cottage industries or sole proprietorships, they can offer re­tailers pricing considerations that large companies cannot.
"Our margins are close, and our terms are flexible," shares Bob Sadlier of the Four Seasons Design Group. His Table Art line will debut new products within their Ginko Leaf collection.
Plan ahead
Admission to NYIGF for retailers is free with advance registration—register online at www.nyigf.com. Two sophisticated, online advance-planning tools, a new Online Catalog Gallery and a Directory Search will help you prepare.
Attendees using www.nyigf.com have access to travel and hotel discounts through Travel Planners, the official travel partner of the NYIGF. Additional information is available at www.nyigf.com. TCR