Etsy-Style Marketplaces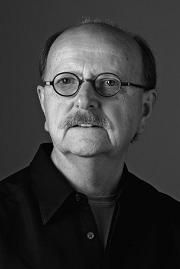 Q. What online marketplaces (like Etsy) cater to handmade artists? Are there any in particular you recommend and why?
–Annie Tomlin
A. This question will also consider issues of quality. There are numerous Internet marketing choices you can make. Each with its own set of selling points. These can run from a chat room for community building to online workshops on retailing issues. The driving force for you needs to be finding the correct match between you, your work, and the site. You'll want to be sure the site is well designed and works in ways that make it a pleasure to shop there.
It's essential that you spend time clicking around, making sure that the nature and quality of the other work offered at the site suits you. It's important to show with other work that you consider appropriate to your quality of your work. Another consideration is price point. It's best not to have your work with inexpensive pieces that are often imported. On the other hand, you don't want to land at a site offering items that are too high end for your customers. Either way, your customers likely won't visit that particular site because they feel they won't find what they need.
I can't recommend a particular site to you since I don't know your work or needs. I've taken a look at a number of sites offering handmade items and written a brief introduction to each. Perhaps you'll find what you're looking for with one of them.
• Etsy.com is no doubt one of the best-known marketplaces for artisans and craftspeople of all types. My concern is the mix you'll find there, which includes new and vintage goods, and items made offshore. A selling point for this site is the curated lists by category or topic that will help your customer get where they're going quickly.
• ArtFire.com is a well-known marketplace with a very workable search system. Artfire is tied into Amazon's Universal Wish List; the customer clicks this just below "add to cart," and it's a perfect service to offer your customers. Items here are not all made in the USA.
• Goldsmiths.com appears to have taken over Craft.ly.com, a site for artists and craftspeople. The site is not devoted to only handmade in the United States.
• HandmadeArtistsShop.com is a marketplace for artists and craftspeople offering handmade items. It also includes a forum that might provide some useful information to your customers, as well as to you.
• Zibbet.com offers many of the features you'd want your customers to find. There are 4 categories to search including handmade.
• IMadeItMarket.com is a crafts marketplace that appears to have all the options you'd want to service your customers.
• iCraft.com is for original handmade items only. The curators are quite specific about what they accept in their marketplace.
• Bonanza.com appears to be a good alternative to Etsy. Your work here would be in good company, although all the work here is not contemporary and handmade.
• MadeItMyself.com is an easy-to-browse site, offering lots of "handmade in the United States" items.
• Wholesalecrafts.com is a site devoted to wholesale selling; if this is something you're considering, this site has been around for years and is easy to navigate.
• Artfulhome.com is another mature site offering fine handmade work; you have to be juried to get on this one.
I haven't put ebay.com on this list. You could look there; it's just not where I think a customer looking for quality handmade work is going to look. I'd suggest you visit these and any other sites you're considering to test shop them. Be sure to read the details related to listing there. Some sites are free, and others charge in various ways. And, remember, like it or not, we're judged by the company we keep.