Paradise City Arts Festival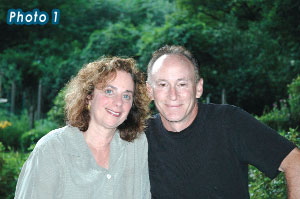 Paradise City Arts Festival was founded in 1995 by a painter and a fiber artist with ambitious visions. Linda Horvitz Post (the painter) and her husband, Geoffrey Post (the fiber artist) wanted to create a show that incorporated the best of both worlds: the inspiring quality of the finest indoor craft shows with the excitement of an arts festival. Paradise City is unique among high-end indoor shows in that it includes a substantial percentage of gallery-quality paintings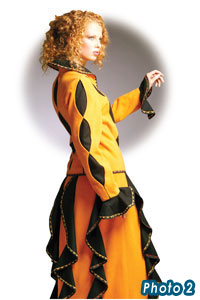 and sculpture in addition to fine crafts, and presents both in a well-designed exhibition setting. This combination has been exciting for collectors and stimulating for artists.
As directors of Paradise City, this couple approaches the building of a show with the perspective of an artist, the hands-on creativity of a designer, the eye of a collector and the passion and enthusiasm of an arts festival devotee. Upon awarding their events the number-one spot in 2008 in the annual "Top Ten Art Fairs and Festivals in America," AmericanStyle Magazine declared Paradise City Arts Festivals "truly innovative." It is that sense of innovation, the feeling that "there's always something new at Paradise City," that engenders intense loyalty among their patrons. The Posts design the shows they want to attend: beautifully juried, very diverse and including many artists you won't see anywhere else, with exceptional on-site features and a dynamic, joyous ambiance. You'll find live jazz, international foods and extensive sculpture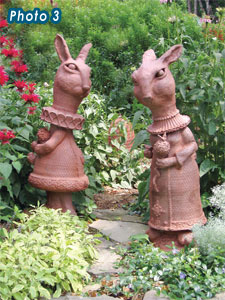 gardens, special themed exhibitions and sometimes even theater performances!
The National Association of Independent Artists (NAIA) has recognized Paradise City for its creative and successful approach to publicity and marketing over the years. Paradise City's on-site press boards are always filled to overflowing with press clippings from major newspapers and magazines; the shows are often covered by television crews and radio programs. In addition, a full-color, glossy magazine, the Paradise City Guide, has been mailed and distributed to over 100,000 collectors' homes twice a year since 2004. This magazine contains information about that season's Paradise City shows and, through editorial features and profiles, promotes the work of the independent artists and fine craft designers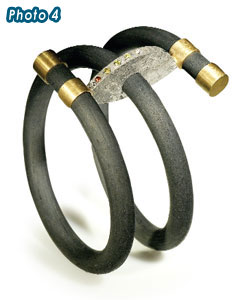 who participate in Paradise City Arts Festivals.
Since its genesis in 1995, Paradise City has become a nationally respected arts and service organization, producing five events annually. In 2000, the Posts were among the very first show directors to invent and convert their jurying system to digital images projected in a database format. Paradise City also initiated and sustains a groundbreaking artist membership base that currently includes more than 200 artists who take advantage of its sophisticated marketing and mailing services, automated application process, user-friendly payment plans and simplified paperwork. The marketing partnership between Paradise City and its artist members has actually increased artists' sales—members tend to average 25 to 30 percent higher in sales figures at Paradise City shows than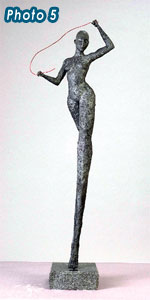 non-members.
Over the past 15 years, Paradise City has established Northampton, Mass., in the scenic western part of the state, as New England's premier art and craft market. Paradise City's flagship show in Northampton, held on Memorial Day and Col­umbus Day weekends, has won numerous national awards; each show attracts 15,000 to 20,000 attendees from more than 20 states and abroad and features the work of 250 to 270 artists from at least 30 states. Northampton, Mass., was selected for the first show in 1995 for several reasons. This city of 30,000 is within the Five College area, and has many of the attractions of a large city (national-caliber performances, museums, restaurants, galleries, etc.) while retaining a "country" character. Northampton is also the geographic heart of New England, and has become a vibrant cultural tourism destination. The region boasts one of the highest concentrations per capita nationally of visual and performing artists. The regional and national prominence of the Paradise City Arts Festival was also instrumental in the selection of Northampton as the "Number One Small Arts Town in America" in the book The 100 Best Small Arts Towns in America by John Villani.
Three years later, in 1998, Paradise City expanded to start a show in a new location in Boston's affluent Metrowest suburbs, the Best Western Royal Plaza Hotel and Trade Center in Marlborough, Mass. This elegant, well-attended show of 175 artists is now held twice a year in March and November. It has become a mecca for collectors from nearby Boston, Providence, central Massachusetts, southern New Hampshire and northeast Connecticut. In recent years, Paradise City Marlborough has also begun to draw customers from the Mid-Atlantic States. By establishing a popular and well-respected show in the eastern part of Massachusetts as well as Northampton, Paradise City has helped to raise the profile of fine crafts throughout New England.
Paradise City also holds an annual show of highly sophisticated fine and functional art in early May at the Pennsylvania Convention Center in Philadelphia.TCR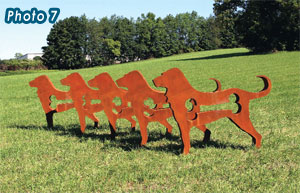 Captions
Photo 1: Geoffrey Post and Linda Horvitz Post, founding directors of Paradise City, have 30 years of experience making a living in the arts. Working artists themselves, they bring an artist's perspective, creativity and eye to the business of arts promotion. Choose from among thousands of imaginative works of fine and functional art created by 150 juried, exhibiting artists from 26 states; come to the Paradise City Arts Festival, Pennsylvania Convention Center,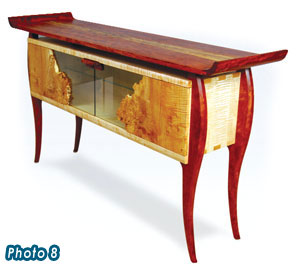 Philadelphia, Pa., on May 1 through 3, 2009 (with an opening reception on the evening of Thursday, April 30 to benefit the Avenue of the Arts).
Photo 2: Daiga Henson and Sarmite Svilis moved to the United States from Latvia in 1994. The two sisters design and sell strikingly original jackets, suits and coats made of wool or cashmere, with bright, colorful inserts of hand-woven chenille collages enhanced by embroidery. Svilis is the designer, with a special skill in making patterns to custom-fit each client. Henson has an eye for selecting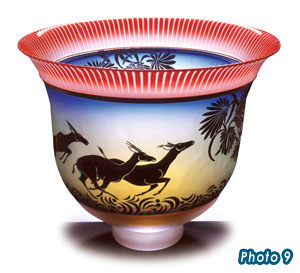 the most flattering colors.
Photo 3: Mary Lynn and Robert Good's Rabbit King stands 41 inches tall and holds a scepter behind his back. His Rabbit Queen holds a bird in one hand and her bejeweled scepter in the other. The Goods' heirloom-quality ceramic garden ware is inspired by classical architecture and storybook gardens, and includes flower pots, sculpture, birdbaths, tiles, finials and toad houses. While their style is classic, the interpretation is contemporary, charming and often humorous.
Photo 4: Jacob Albee's highly original jewelry combines elements that at first seem incompatible: solid gold bracelets with rubber tubing, diamonds set in slices of meteorites, a sterling and 18K ring that holds 29 free-floating diamonds in a spinning top.
Photo 5: Ever since his formative years as an artist in the 1970s, Michigan sculptor Steve Olszewski has brought a sense of grace and spirituality to his work. "My sculptures express a peace and serenity that I was seeking for myself, that I desire to bring physically into this world," he says. Raku firing in this scale is rarely done. He often works in series and is currently immersed in creating single large figures inspired by Buddha imagery.
Photo 6: Douglas Durkee's Endless Time grandfather clock has 100 LED lamps that appear to reach infinity.
Photo 7: Meet one of Paradise City's favorite artists, moving on to more ambitious projects! After several years of producing metal home furnishings and accessories, Dale Rogers has made the commitment to focus on large-scale steel sculpture. His sculptures are fabricated one at a time in his studio in editions of five to 25. The intensive fabrication process, aided by the variations in weather and how that affects the patina, makes each piece truly unique. His fine workmanship, lack of pretension and attention to detail ensures that these sculptures will endure the test of time.
Photo 8: Jeffrey Oh takes birds-eye maple, maple burl, bubinga wood and glass and through the magic of fine craftsmanship turns them into this elegant buffet. This spring marks his first showing with Paradise City; in addition to this piece we look forward to admiring his magnificent rosewood wine cabinet with an ebonized diamond-shaped handle.
Photo 9: Triple Incalmo Bowl with Antelope (glass) by Gary Genetti TCR