Top 32 Set: Let the Voting Rounds Begin!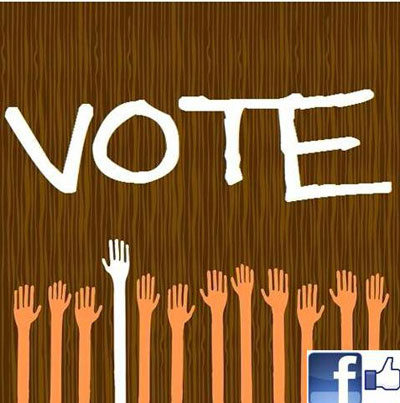 What an amazing bunch of submissions we received for this year's Facebook Cover Contest! The quality of work was absolutely out of this world! Thank you to each and every artist that took the time to submit.

After much deliberation among TCR staff, we have narrowed the field down to the Top 32. Listed below are the Finalists, pairings, and voting dates.
On each day, starting June 10th, TCR staff will post all four listed submissions on our Facebook Timeline at around 9:00 am Central Time. Users vote for their favorite submission by clicking "like" on that image. Voting stays open for 24 hours after the images are posted. The image with the most "likes" at the end of each 24 hour voting round moves on to the Top 8!

So, if you are one of the Finalists listed below, make sure to let all your friends and followers know what date to vote!

Now, here are your Finalists:
June 10th
Lilly Barrack
"Pretty in Pink Big Rose Quartz Pink Ice Trillion B47 Bracelet" Photo by Jamie, Gigi, & Phaedra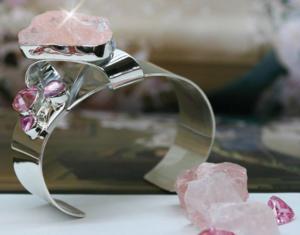 Merry ArtToones
"Cageworn" Photo by Artist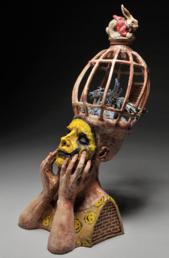 Angela Heim
"Granulated Amethyst Necklace in Silver" Photo by Kimberly Schlegel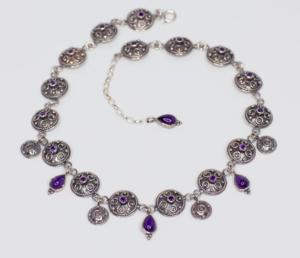 Bette Golden Lamb
"From Within" Photo by J.J. Lamb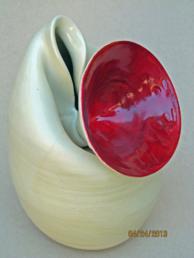 June 11th
Cindy Silas
"Floral Concerto Necklace" Photo by Robert Diamante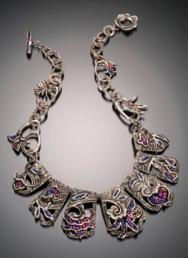 Patti Dowse
"Handmade Purse" Photo by Artist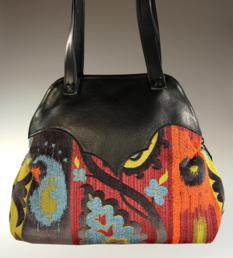 Dawn Horner
"Labradorite Shield" Photo by Ralph Gabriner

Pamela Mattei
"DyeSignEr Wall of Scarves" Photo by Artist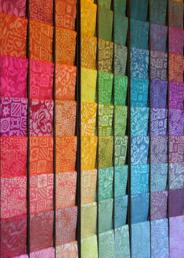 June 12th
Katherine Polochak
"Majesty" Photo by Andrea Palochak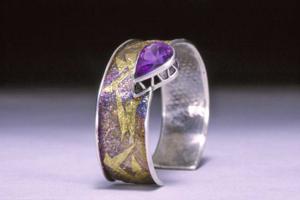 Kelly Thiel
"Thinking Cap" Photo by Charlie Thiel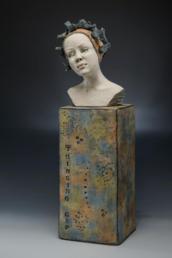 Maggie Joynt
"Pinned Petal Earrings" Photo by Artist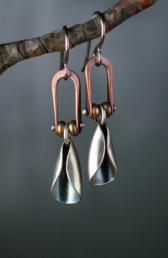 Catherine Hamilton
"Warrior One" Photo by Artist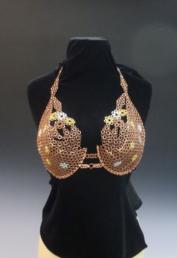 June 13th
Cara DiMassimo
Artist and Model "The Glass Dress" Photo by Heather DeFelice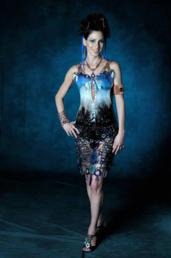 Mandy Allen
"Purple Iris Necklace" Photo by Daniel Van Rossen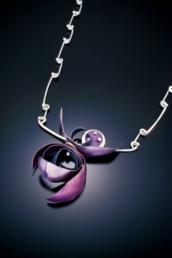 Tony Reynolds
"Purity" Photo by Artist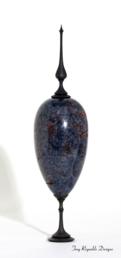 Laurie Leonard
"Winter Trees" Photo by Larry Sanders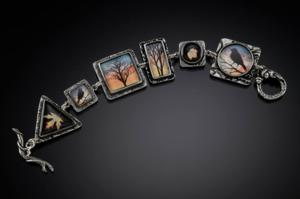 June 14th
Kristi Hall
"Fused Glass and Copper Bracelet" Photo by Artist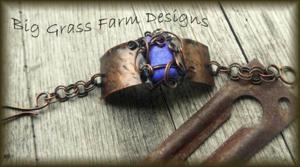 Lori Kaplan
"Ruffled Fluorite and Sterling Necklace" Photo by Artist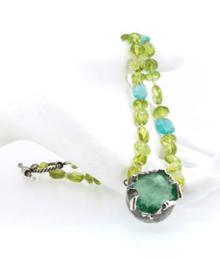 Francene Levinson
"Anemone" Photo by Artist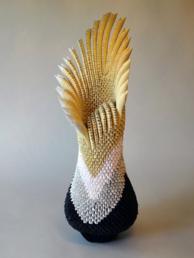 Melody Armstrong
"Hinged Pyrite Cube Bracelet" Photo by Artist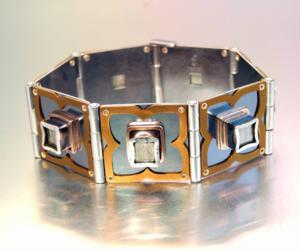 June 17th
Joy Scott
"In the Heat of the Night" Photo by Larry Scott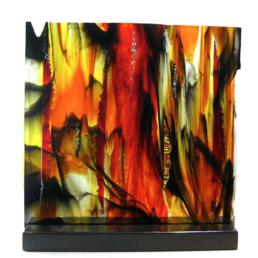 Elizabeth Mostello-Harris
"Solidus" Photo by Artist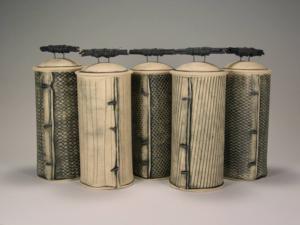 John Shrader
"Ocean Home" Photo by Artist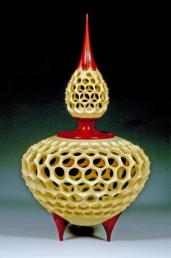 Birgit Breuer
"Biggi's Garden" Photo by Artist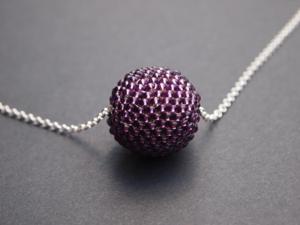 June 18th
Elena Rosenberg
"Rococo Shawl" Photo by Artist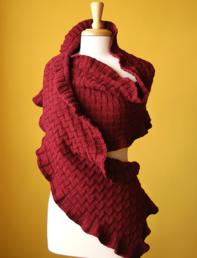 Louise James Coulson
"Caviar Set" Photo by Don Coulson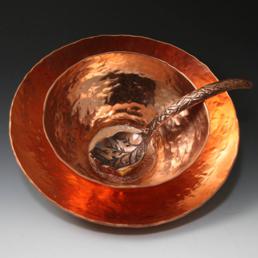 Jara Loewen
"Copper and German Silver Wire Necklace" Photo by Jeff Machtig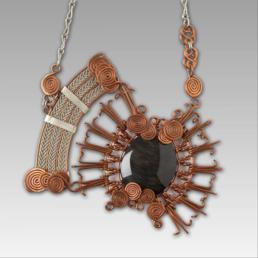 Merideth Young
"Flower Power" Photo by Rick Lee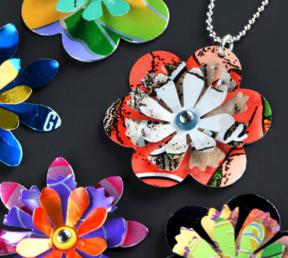 June 19th
Michael Jefferies
"Handmade Gold and Diamond Rings" Photo by Artist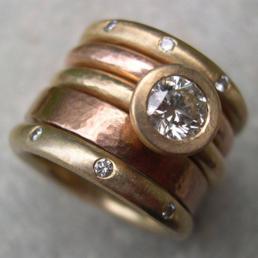 Bonnie Gibson
"Beetle Garden" Photo by Artist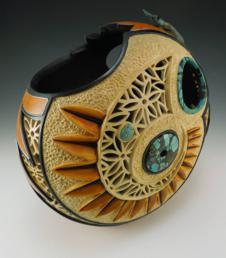 Janet and Jay O'Rourke
"Mad Hatters Tea Wood Pigment, Colored Pencil, Rhinestones" Photo by Gledhill Photography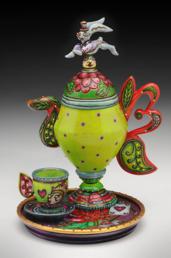 John Beaver
"Rolling Wave Bowl" Photo by Artist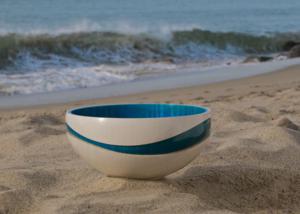 Presented By: