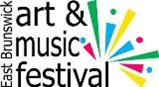 Date/Time
Date(s) - 06/06/2020
11:00 am - 5:00 pm
Location
Community Arts Center
Address, City, State, Zip
721 Cranberry Road
East Brunswick New Jersey
Event Promoter
Renaissance Craftables
Promoter E-Mail
info@rencrafts.com
Promoter Phone
215-843-4462
Promoter or Event Website
https://www.renaissancecraftables.com/
Join us at the 18th Annual East Brunswick (NJ) Art & Music Festival!
Great for crafters – This show is held on a large field at the Township's Community Arts Center (in Middlesex Co. New Jersey). Crafters can drive right up to their space to unload, with assistance from volunteers, park within 50 feet of your space, have easy access to restrooms and handicapped parking, and benefit from a show Program listing their contact info,  medium and space #.
Awards for crafters – This show also offers almost $2,000 in prize money to artists and crafters for juried Bests per Category. (You select a piece or pieces to be juried on site by local art directors)
Free admission for visitors, and many families attend this show (est. audience = 4,000). The Township's Recreation & Parks Department publicizes this event widely. Postcards, show logo and social media hashtags will be provided.
For more info and to apply: www.rencrafts.com
Browse All Handmade Craft Shows