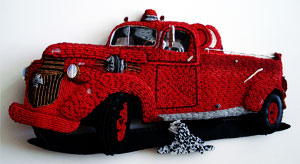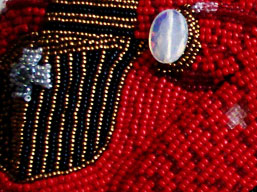 Share Your Creative Process
The Lone Beader, Quincy, Mass.
For the past three years, I have been documenting the progress of my beaded pop art paintings on my website and blog. I share my bead embroidery techniques and inspirations on a daily basis. Each journey inspires others in their own work, but it also shows potential customers how laborious beadwork can be. I have found that buyers appreciate their custom pieces more when they see how it was made, and they enjoy learning more about the artist who created it. Sharing my creative process online has also given me the opportunity to meet wonderful people from around the world.
The Lone Beader
thelonebeader.com
blog.thelonebeader.com
---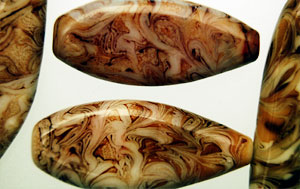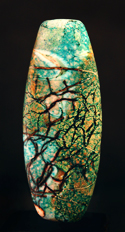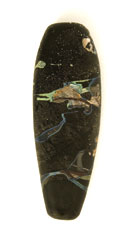 Nine Tips
John Winter, Clarksburg, W.Va.
1. They want what you make, they just don't know it yet.
2. Make appointments face to face. I don't do well with, "Send us your book." I explain gently that I'm in the area today and that if you can't see me today, I have an appointment with (fill in competitor's name) tomorrow. A few minutes with the yellow pages in a strange town can quickly provide a lot of information.
3. Ask questions that are easiest to answer in the affirmative.
4. Never say, "Do you like this?" Instead have two pieces and ask which they like better. The last question is, of course, "Will that be Visa or MasterCard?"
5. You can sell crap once. Quality will always have a market.
6. Be honest with yourself. Only one of us is the best at anything—and we should never quit trying to be that one.
7. As a buddy of mine once said, "I'll start consigning when I can go to the bank, borrow $1000 and pay them back $500—when I feel like it."
8. Give it away if you have to. A sale is a sale, while a customer can last a lifetime.
9. If it helps, talk in the third person, as if you were representing someone else. In a way you are—the artist and the marketer are two different people with different priorities. It helps to remove the ego—buyers can be a bit unkind at times.
John Winter
WinterGlas
winterglas@aol.com
winterglas.com/home.htm
---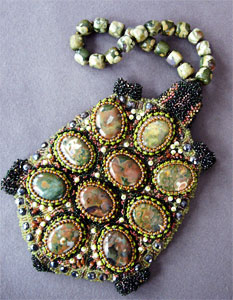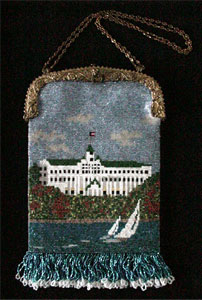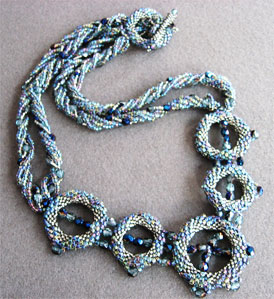 Diverse Customers, Diverse Marketing
Kelly Dorman, Mackinac Island, Mich.
I create both historic reproductions and wearable beaded art influenced by traditional techniques. As my customers have such a wide range of interests, my marketing techniques must be equally diverse. Living in a fairly remote location, the Internet has been a great resource. I work hard at maintaining an online presence, including my website, Etsy and my new blog. The Internet also allows me to explore other opportunities for maximizing exposure for my work, such as international juried shows and competitions. Marketing in person is also important—ranging from leading hands-on workshops to simply wearing my work whenever possible and always carrying business cards. Of course, the best marketing is word of mouth by delighted purchasers.
Kelly Dorman
Backward Glances
www.backwardglances.net
www.backwardglances.etsy.com
www.mackin-art.blogspot.com
---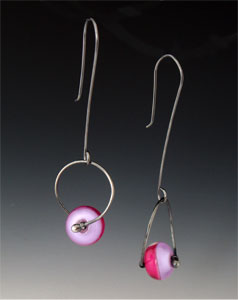 Online Initiatives
Liliana Cirstea Glenn, Natick, Mass.
I've been pursuing two new marketing strategies over the past couple of years. I've introduced my product to an online audience by way of my Etsy account, where I make my beads and vessels available for sale. My customers come from all over the world and their feedback allows me to understand and respond to customer interest more directly than I could in a gallery. My second marketing initiative is to use social media such as a Facebook account and a blog, where I not only introduce my work but can also interact with interested parties about glass, lampworking, and jewelry.
Liliana Cirstea Glenn
Liliana Bead
www.lilianabead.com
www.lilianabead.etsy.com
www.lilianabeadjewelry.etsy.com
lilianabead.blogspot.com
---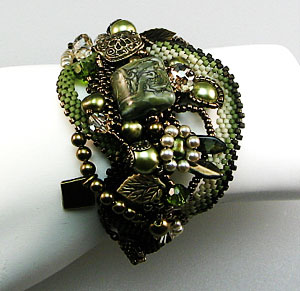 Be Your Own Advertisement
Paula Huckabay, Fresno, Calif.
Once your designing and technical skills reach a level where you are comfortable selling your work, do whatever works best for you—whether craft shows, home shows, boutiques or through the Internet. Although I have used all of these avenues, my main marketing is done through the Internet for several reasons. Be your own best advertisement—always wear a fabulous piece that you have designed and be willing to take it off and sell it (it will happen!). Be patient, believe in yourself and remember that it takes time to become known and to build a clientele regardless of how you choose to market your work.
Paula Huckabay
PacificDesigns@aol.com
www.pacificjewelrydesigns.com
---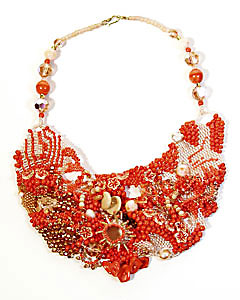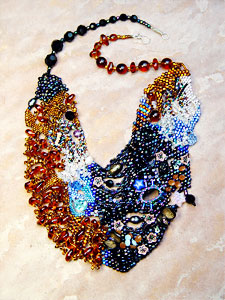 Natural Beauty Reflected
Lillian Todaro, Redondo Beach, Calif.
I am a multi-award-winning, wearable art jewelry artist. Primarily known for my innovative "Bead Sculptures," I have earned numerous first place and best of show jewelry category awards, and gained international attention with my television appearances. I also teach across the country, and showcase at finer art shows and galleries. For decades, I have been creating bead sculptures to reflect the beauty of the ocean and nature. My husband and I travel to Hawaii and snorkel, so many of my pieces are ocean-themed. I showcase my bead sculptures at high-end art and craft shows, where I have developed many devoted customers and collectors—some have even become good friends.
Lillian Todaro
The Lillian Todaro Collections
lilly@lilliantodaro.com
www.lilliantodaro.com
---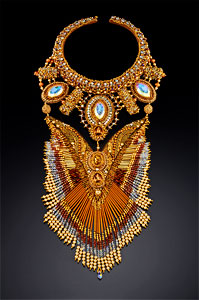 Priceless Art Shows
Sherry Serafini, Natrona Heights, Penn.
Exhibiting in art shows has proven priceless in marketing my beadwork and for getting my name in clients' minds. People are attracted to the fact that I create only one-of-a-kind beadwork, allowing them to have a personalized piece. I wear my work to occasions that might attract potential customers as well—rock concerts, gallery events, even grocery stores! I always carry a card with me when wearing my designs to hand over to inquiring minds. Instructing workshops across the United States has also given me opportunities, including the benefit of my work being in a hands-on setting to which potential clients are invited.
Sherry Serafini
www.serafinibeadedjewelry.com