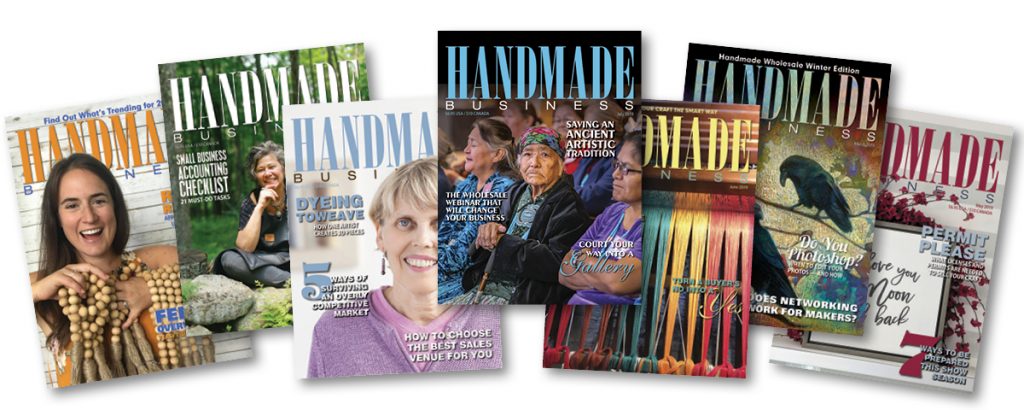 Mission Statement
The mission of Handmade Business is to inform, instruct, and inspire both the beginning and the established professional craftsperson and crafts retailer by providing them with: how-to articles on all facets of handmade business management and related topics; relevant industry news, as well as information on current issues and trends; a forum for exchanging ideas and concerns; encouragement and recognition.
About Us & Sunshine Artist Magazine
Handmade Business was established in 2015 when its named changed from The Crafts Report. Since then, the magazine has expanded its reach from retail sales to include wholesale as well. The name change was driven by the magazines need to stay current with the ever-growing handmade market and to reach a broader audience.
In late 2019, Handmade Business was moved inside Sunshine Artist magazine so both audiences could receive both magazines. Subscribers to both magazines receive a single magazine with Sunshine Artist on the outside and Handmade Business on the inside.