Here's where you can download the Bruce Baker e-Book, "The Ultimate Guide to Handcrafted Success."
We'll also start to send you our newsletters. You can unsubscribe to the newsletters from links in the newsletters themselves.
For The PDF
Click on the image or (recommended) right-click and "Save Target As …" or "Save Link As … " and get the PDF to your desktop.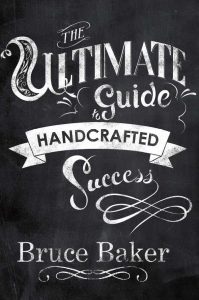 For the ePub File
Don't do this unless you know what an ePub file is (typically that means you own a Kindle or similar). Most people want/need the PDF above.