The American Association of Woodturners (AAW) 2012 juried member exhibition, A Walk in the Woods will be on display at their 26th Annual International Woodturning Symposium at the San Jose Convention Center June 7-10.
The exhibition showcases forty established and emerging woodturning artists, each bringing their own interpretation to the show. Exhibits are free and open to the public.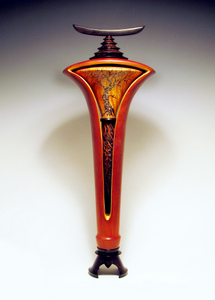 The exhibition will also travel to the Landmark Center, 75 5th St W. in St. Paul, Minnesota, September 2 through December 28, 2012.
For more information, visit www.galleryofwoodart.org or call (651) 484-9094 or email gallery@woodturner.org.