ATLANTA, GA – The September 11-14, 2012 edition of the Las Vegas Souvenir and Resort Gift Show recorded a 6 % increase in attendance over the 2011 edition. Drawn by the show's extensive, targeted product selection and a growing reputation as the nation's largest souvenir and resort gift show, buyers from casinos, theme parks, museums, zoos, aquariums and premier tourist destinations flocked to the seventh annual edition at the Las Vegas Convention Center.
Bringing together more than 1,100 booths, the show highlighted the newest designs and introductions from top-name brands and innovative newcomers in destination, resort and tourist merchandise, souvenirs, t-shirts, beach items, coastal and nautical, lake, mountain and lodge, ski-themed products, logo products, shell items, giftware, jewelry/fashion accessories, toys/games and more. The vast and versatile selection received rave reviews from attending retailers.
"This is absolutely the best networking show in the industry," said Bill Bub, Xanterra Parks & Resorts, Greenwood Village, CO. "We do 90% of our business here and look forward to coming every year." "This was our first time at the show and what stood out most was that we could see every leading vendor in one place, under one roof," added Jeff Monaco, Flamingo Jim's Gifts & Gems, Rockaway Beach, OR.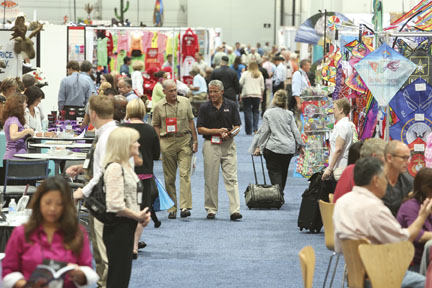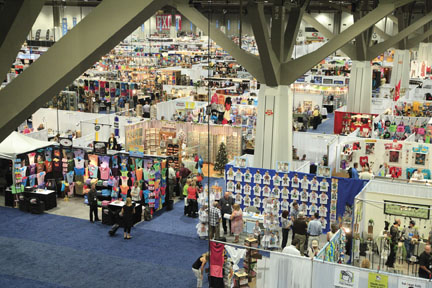 "Souvenir and resort industry manufacturers and retailers now know that this is the must-attend event of the year," explains Doug Miller, president, Urban Expositions. "When we launched this show seven years ago, our goal was to create a national event that truly catered to the specialized business needs of the souvenir and resort industry. From requests to extend the show dates, to input on ways to fine-tune and enhance the show floor selection, we have worked hard to act upon industry suggestions to ensure that we are offering the very best possible business and networking event."
Further strengthening the growing buyer base, Urban Expositions worked with leading industry associations like the National Association of Retail Buyers (NARB), the Zoo & Aquarium Buyers Group (ZAG), Living Legends and others to host seminars, hospitality and networking events for their members and associates during the show.
Next year's edition will be held September 17-20, 2013 at the Las Vegas Convention Center.
For exhibitor information, contact Lisa Glosson, Urban Expositions, 1690 Roberts Blvd, NW, Suite 111, Kennesaw, GA 30144. Call 678-370-0334 or e-mail lglosson@urban-expo.com.
For buyer information or to register, contact Briana Mackey at bmackey@urban-expo.com or Jhana Jordan at jjordan@urban-expo.com or call 800-318-2238 or visit www.lvsouvenirshow.com.