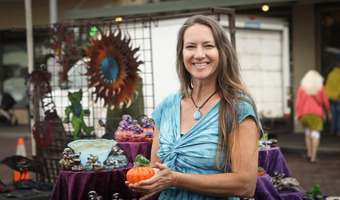 By Abby Hoeft
If you want to be successful as an artist, don't overlook your local market. The place you live can be a veritable treasure trove of opportunities, for two big reasons; number one, you know the area, so you aren't starting from scratch in terms of networking contacts and number two, you are only competing with other local and regional artists and not the tens of thousands of other artists vying for buyers in the online realm.
Here are 6 great ways to get started in your local market:
1. Host local exhibits
Approach the owners or directors of local galleries, theaters, banks, libraries, schools, offices, cafes, and coffee shops about showing your work. Make an event of it and invite everyone you know. Create flyers or invites to hand out to people you know or happen to meet.
2. Enter juried competitions
Does your town have an arts festival? If so, enter the fray and put your work out there. Doing so can be a fantastic way to put your work in the public eye, win recognition for your talent, and even come away with unexpected sales. Plus, if the art show is right in your own community, you won't have to worry about travel expenses AND you can invite everyone you know to attend the event. Even if you don't walk away with an award, juried competitions and art shows are still worth doing as research for your target buyers. Additionally, seeing other artists' work can provide you with your own creative inspiration.
3. Network with the local arts community
Many cities and towns have a local art council or arts board; these institutions are great places to make networking contacts and can even be venues for selling your art. Plus, it never hurts to find out who supports and promotes the arts in your community. Do some investigating to locate the key-players in your area. For additional help, The National Association for Independent Artists (NAIA) is a great resource to help you get connected to local arts councils. Visit their website at naia-artists.org.
4. Hobnob with business types
Connect with your area's chamber of commerce and other business organizations/networks. You could draw in potential buyers just by extending your professional network to include business professionals AND many chambers of commerce host seminars for business professionals. Your art is your business, so don't pass up opportunities to learn how to successfully market and sell your art.
5. Make friends with the Press
Get profiled in your local newspaper, regional magazine, community newsletter, or radio station program. Write your own press releases about contests you've won or interesting projects you are working on or have completed. Or, do an art talk at a school or library in your area; if you love what you do, why not tell people about it—it is a great way to promote your art and gain potential buyers in the process. Put your name in the public's consciousness, so that when people come across your art—they will recognize your name. AND, don't forget to tell your story; tell people who you are, what you're about, and why art is so important to you. People will be more likely to buy your art if they feel a connection to you as a person.
6. Promote the common good
Team up with local charities that have a mission you support. Submit a piece of your work to a fundraiser auction or volunteer to put on an art program at a local school, library, or charitable organization. AND, be sure to tell the local media about the work you are doing—if you are passionately engaged in the good that you are doing for others, people will see that and want to support your art.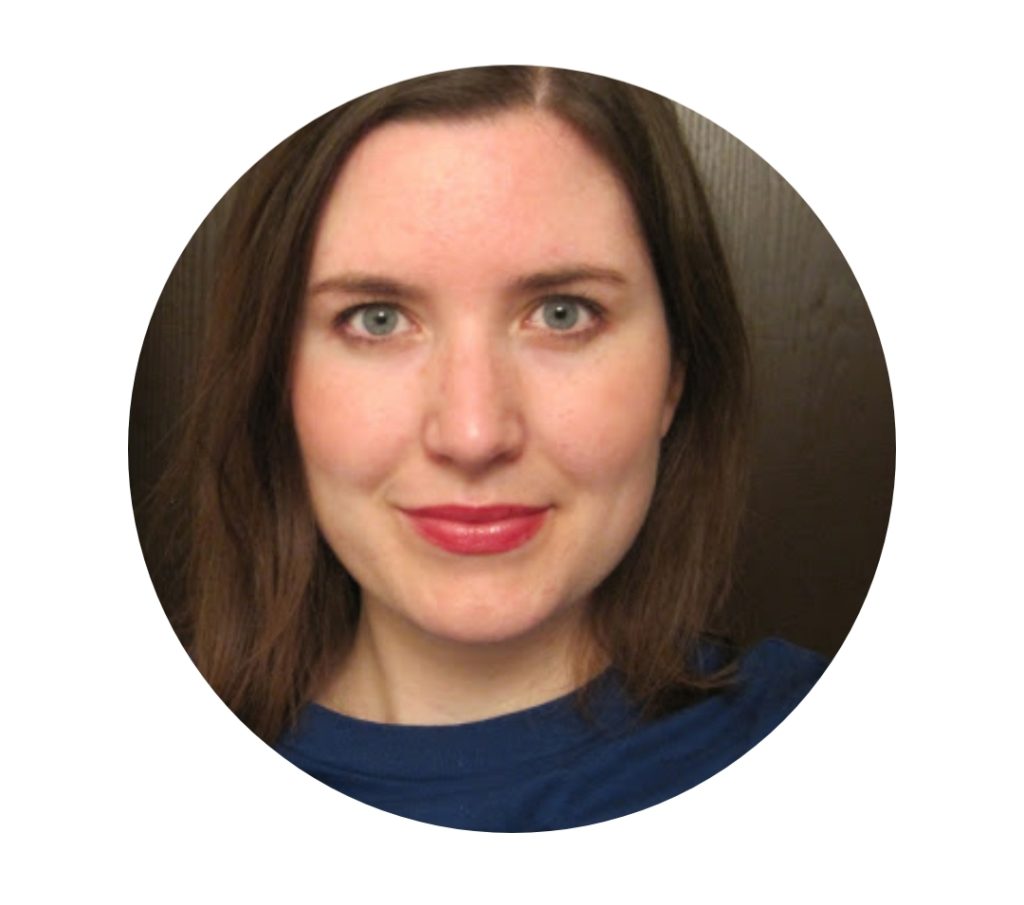 About the Author
Abby Hoeft