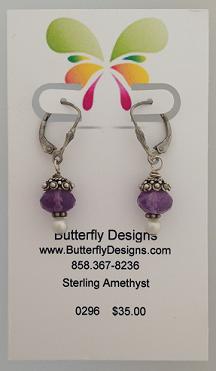 Bejeweled Software Company, founded by software developer/jewelry designer Barbara Carleton in 2001, provides user-friendly technology solutions for jewelry artists. Jewelry Designer Manager Deluxe by Bejeweled is easy to use and allows jewelry artists to better manage their inventory.
Jewelry Designer Manager Deluxe (JDMD) takes away the guess-work associated with running a jewelry business and allows artists to have more time to do what they love—make beautiful pieces of jewelry. JDMD calculates what jewelry costs to make and shows how to price jewelry accordingly to turn a profit. This product also keeps track of all parts used to make finished pieces as well as the exact purchase price, vendor contact information, and number in stock. With JDMD, artists can print reports to help reorder, track inventory, and label storage containers. Essentially, this product helps jewelry artists better organize their business, leaving more time for creativity.
One popular special feature of the JDMD software gives artists the ability to design and print their own custom-made earring cards. Artists can load a logo file or picture to use and print contact information, jewelry piece name, item number, and price. With custom-made earring cards, artists can create their own brand and present their jewelry professionally. Artists can use this feature to create their own jewelry lines, with each line featuring its own signature color and distinct logo. The creative possibilities are endless.
For more information on Bejeweled Software Company, please visit: bejeweledsoftware.com. For more information on Jewelry Designer Manager Deluxe, check out: bejeweledsoftware.com/jewelry-designer-software/#versions. To learn more about the earring card feature of JDMD: bejeweledsoftware.com/jewelry-inventory-software/.