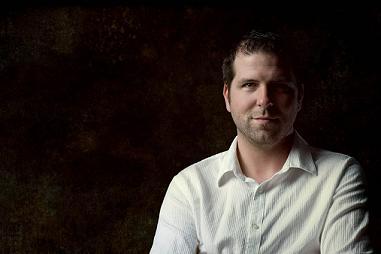 Illinois native Michael Angelo Menconi might have been fated to pursue a life in the arts. Though his middle name "Angelo" was a paean to his great-grandfather, who hailed from Lucca, Italy, first-time acquaintances are stopped cold by the aural similarity to Renaissance sculptor, architect, painter, engineer, and poet Michelangelo.
Menconi has a lot in common with the legendary Roman artist. Like the visionary who forged his own way 500 years ago, Menconi has challenged himself to try new collaborations, and pursue different and unexpected paths: "I have been perplexed in wrapping my head around some pretty heavy concepts and the best possible ways to relate them to viewers. The previous four years of my career were spent on a collaborative project titled 'Transcensions,' with sculptor Charles Lowrie, where 33 original concepts were translated into glass sculptures. This was the highest level of glass making, not only that I've been a part of, but also that I have ever seen. It was absolutely crazy and awesome at the same time."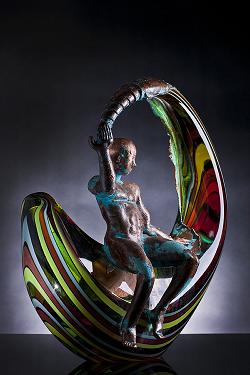 Not content to rest on his laurels, Menconi, along with another artist, poured himself into a new project in the fall, devising an installation piece for Art Basel, Miami. According to Menconi, "It has been a good year of reflection, and I am excited to get back at things."
His home base is in the southwest suburbs of Chicago, but he keenly observes that his studio can be "anywhere and everywhere. You never know where inspiration will hit you. So, grab a crayon! That's a little joke, but I have realized that the real stuff happens within the moment. It's the conception of the idea, or your imagination running wild—it's not the execution or the process."
Observing what he's accomplished, Menconi shares that he's satisfied "when the results of an idea magnifies itself into something much greater than ever anticipated."
The artist's background includes affiliations with some of the most prestigious glass studios across the United States: "My favorite studio to get work done is the Studio of the Corning Museum of Glass, in Corning, New York. I have spent over a half decade of my life studying glass there and return there about once a year to make work."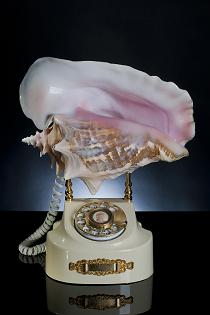 Closer to his neck of the woods, a new studio called Ignite Glass has opened in Chicago, and the artisan labels it "incredible. It has state-of-the-art everything for making glass, and it's the last place I played with glass this year."
When asked what his mission is, he's eloquently passionate about his purpose: "Please, everyone, be the best you can be. Get over the 'art' versus 'craft' epidemic. It's plaguing creativity. Enjoy life and everything around you. Enjoy your friends and your enemies. Enjoy all the animals, the ocean, the forests. Cherish everything that life has to offer—because it's not what you can take, but it's what you can leave behind that is important."
For more information, visit www.michaelangelomenconi.com or www.transcensions.com.