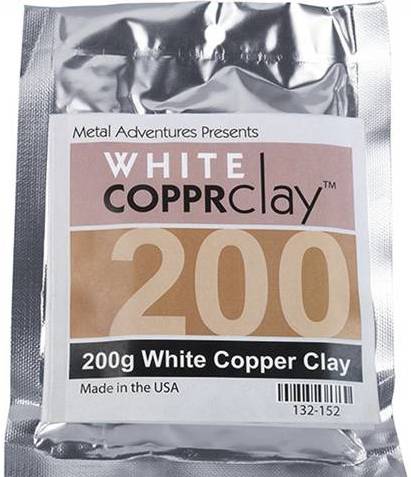 WHITE COPPRclay™ is easily sculpted, molded, carved and formed, and becomes a solid metal piece when fired. Your imagination and just a few simple tools will allow you to create jewelry, large sculptures and everything in-between!
WHITE COPPRclay™ is just that: a clay. Like clay, it's highly workable but it also dries quickly. You'll notice the clay stiffening and cracking when it begins to dry. Some tips to keep in mind:
Rub a dab of olive oil on your hands before you begin working with the clay.
While working the clay, refresh it periodically with a small amount of water using a spray bottle or brush.
Wrap pieces that you are not currently working on in plastic and place to the side.
Avoid using tools that absorb water.
When not in use, keep the clay tightly wrapped in plastic and place the wrapped piece in a sealed plastic bag for added protection. Store opened packages of WHITE COPPRclay in a refrigerator to slow down drying.
Learn more about WHITE COPPRclay™ by clicking here.