TCR proudly announces JoAnn Catsos as the Grand Prize Winner of The Crafts Report's Cover Contest. Her photo submission of 'Jubilique' reigned supreme as the top vote-getter in the final round and now graces the cover of the October 2012 issue. Congratulations to JoAnn, her photographer Jeff Magidson, and her entire fan base of Facebook family and friends! Special mentions also go to Kent Epler, Michele Grady, and Loretta Lam, whose entries, along with JoAnn's, were voted into the semi-finals.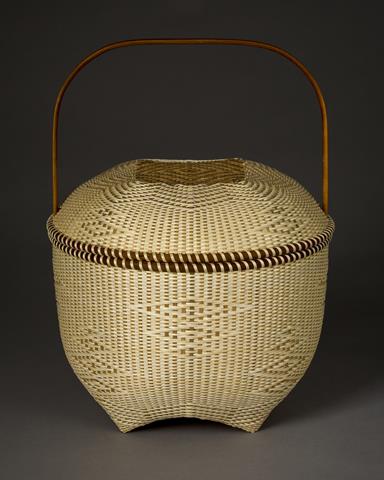 About the contest…  
The Crafts Report's Cover Contest was announced via www.facebook.com/craftsreport this April. The premise was simple: get artists to submit photos of their best work and have them square-off against each other in a series of voting rounds. The artist garnering the most Facebook "likes" would win the respective round and move on to the next round to vie against fellow winners. Ultimately, the artist with the most "likes" would be declared the winner and their photo—their craft—would be featured on the cover of The Crafts Report.
Between May 1 and May 31, TCR received 249 photo submissions ranging from images of intricate hand-woven baskets and beautifully beaded jewelry to masterfully turned wood vessels and complex wrought iron yard art. No medium was left unrepresented. 
As evidenced by the hundreds of Facebook posts received throughout the process, the contest presented an opportunity for artists to share ideas, establish business connections, and inspire others.
TCR thanks all the artists who participated in the contest and the thousands of others who supported them. View all 249 original submissions at http://www.craftsreport.com/component/content/article/271.html