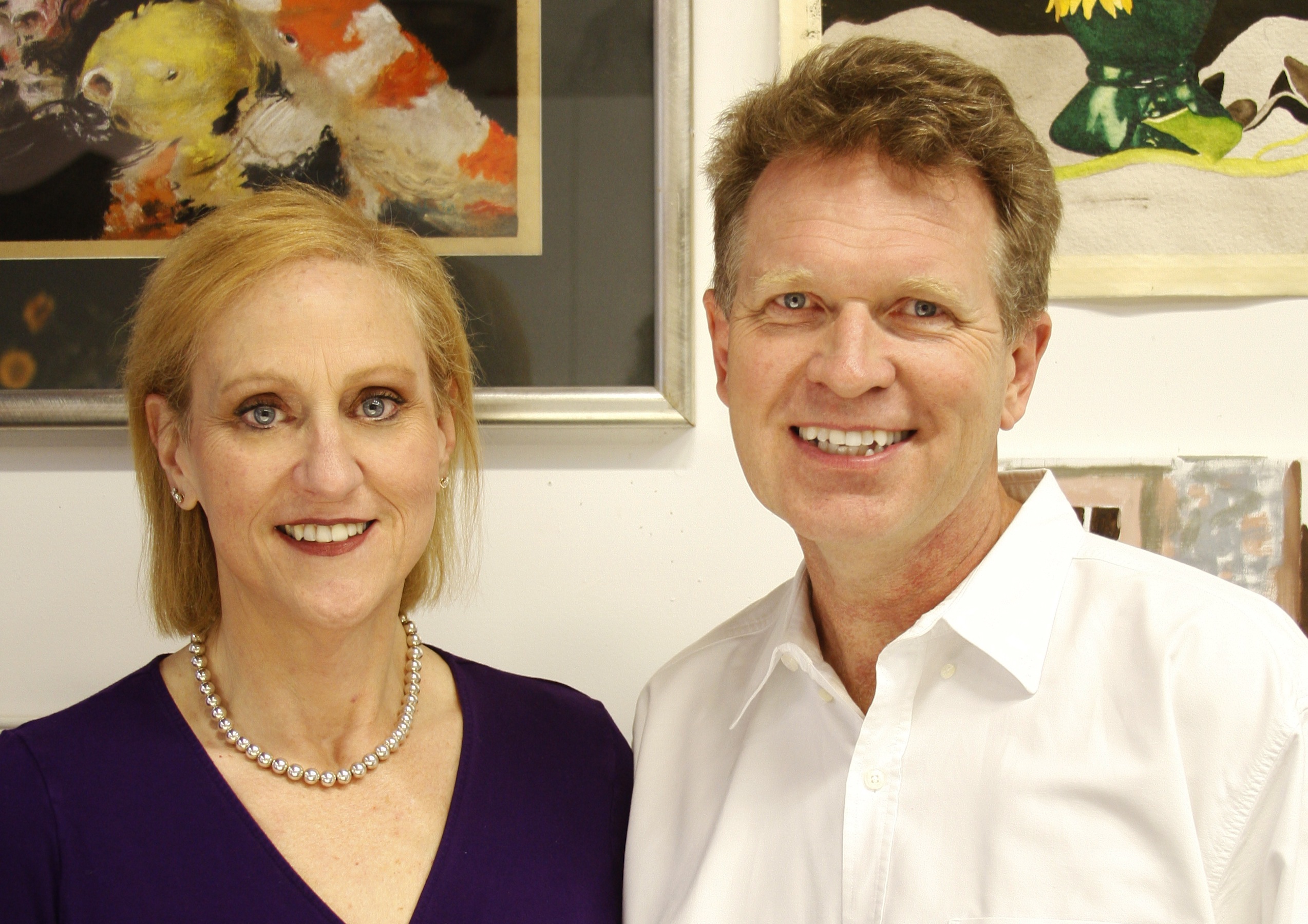 Married couple and colleagues Bruce and Joanne Hunter are award-winning visual artists. The husband and wife have both earned BFA degrees from Pratt Institute, with backgrounds in design, fine arts, and the creation and installation of public art.
In addition to their exemplary accomplishments—earning kudos and acknowledgment for their pastels, watercolors, and oils—the Hunters have taken their talent and their communication skills and have launched a school that teaches the next generation of artists, as well as honing the abilities of an older generation of craftsmen and women.
Their multipurpose business—The Art Spot in Danbury, Connecticut—is a place where people of all ages, educational levels, income brackets, and talent can congregate to explore their inner visions and work in a cooperative and fulfilling environment.
"Young people create art with great gusto and adventure," Joanne Hunter muses. "They understand there is no right or wrong. It is a joyous expression that bursts out of them. Young people enjoy the sheer pleasure of the colors and playing with the medium. We joke that we have to push some art back into the kids because there is just SO much. Meanwhile, we have to jostle adults to get some art out of them. We quite frequently meet adults—people who may slyly venture into our schools to see what we do; parents of our young artists or people who call for information on our classes; people we meet at events—and they quickly get around to telling us that they are terrible at art. It may not be spontaneity we lose as we get older, but rather the confidence to create proudly what looks right to us and makes us happy."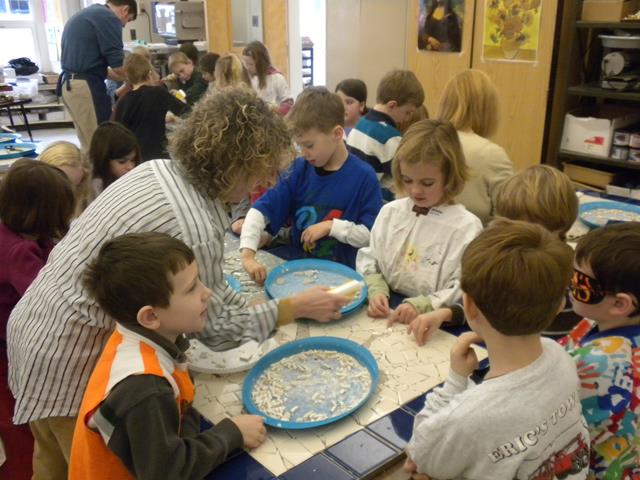 The Hunters are both huge proponents of how art can elevate a creator's mood, mind-set, and self-worth. Like recording artist Pharrell Williams who scored the year's big hit record "Happy," the Hunters urge their students to use their art to emote and to express their joy.
According to the duo, "It is never too early to support creativity. Our youngest artists are two years old, attending classes with a parent or other adult guardian. Our oldest student, Bailey, is over 90 years old. When his wife, Thea, passed away, Bailey was devastated. He found solace and comfort through his art, honoring her by creating art in her memory. He found a real purpose in his art, which helped him emotionally and socially. Art is a very powerful entity."
Recognizing the value of art for both the creator and the viewer, the Hunters are very involved with organizing, overseeing, and making public installations. Oftentimes for these public mosaics, murals, and other large-scale entities, the participants who are collaborating and working in tandem span the age spectrum—from rug rats to retirees.
Discussing their public installation for Waterbury, Connecticut, Joanne notes how it was a celebration of community involvement and mutual admiration: It worked as "a catalyst to bridge different parts of the population not necessarily familiar to one another. These different groups worked together during the fabrication of the public art—college students, corporations, parent groups, civic employees, artists, seniors, children, government officials, and community leaders. During that time period, over 1,500 people fabricated the mural, creating a piece of public art truly owned by the city, with the community having played a major role in its actualization."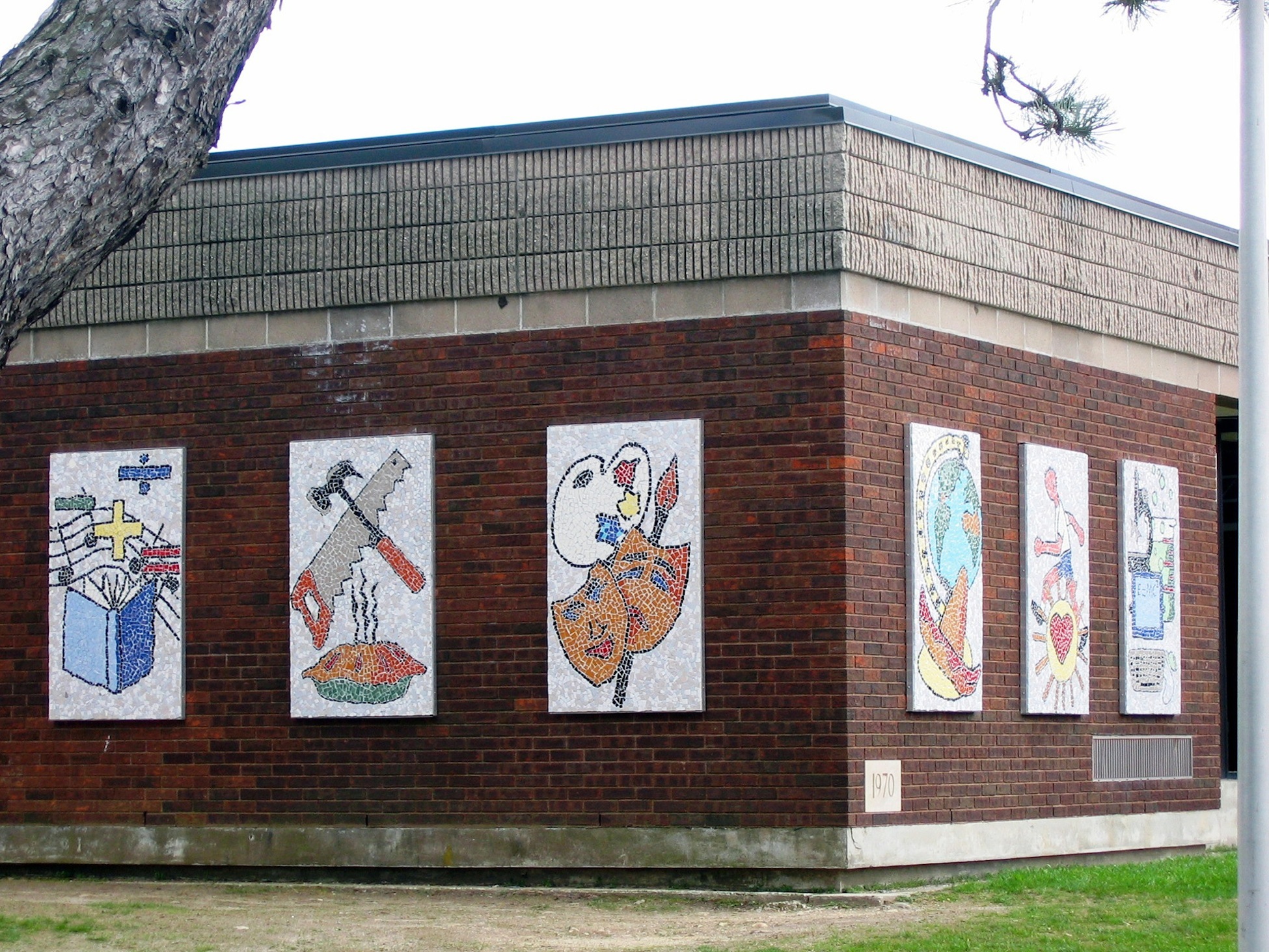 After a public installation is completed, the participants feel a sense of pride and purpose. That definitely pleases the Hunters, who are adamant about "demystifying the world of the artist." They want to disillusion people who think that "artists are magic." Having the opportunity to mentor and guide young, budding artists, they take their educational interaction seriously: "We find people constantly in awe of all artists—our supposed reputation as edgy, nontraditional beings of pure instinctual talent precedes us. We are out to correct that misconception one person at a time. Just about everyone can be taught to draw. They can learn the tricks, techniques, process, and vocabulary of drawing, with good mentors and practice."
The children (and grown-ups) who attend the Hunters' Art Spot classes, workshops, and seminars walk away with increased confidence, well-developed skills, and an appreciation for the labor and machinations needed to make art.
"We mentor, model, teach, and work with our students. We want to make art a level playing field. We teach the basic language of art so kids really understand and own it, but we also encourage investigation of media, creativity, and imagination by exploring ways to break the rules," Joanne enumerates. "We make it fun and exciting while offering the opportunity to live in the right side of your brain for a bit. We want students to experience that 'Neverland' where you can work unaware of what is going on around you as you create art. It is a gratifying experience to hear a young person say, 'Three hours up already? The time flew by!' They were in the unique art universe that creativity breeds. It is meditative, calm, and fulfilling."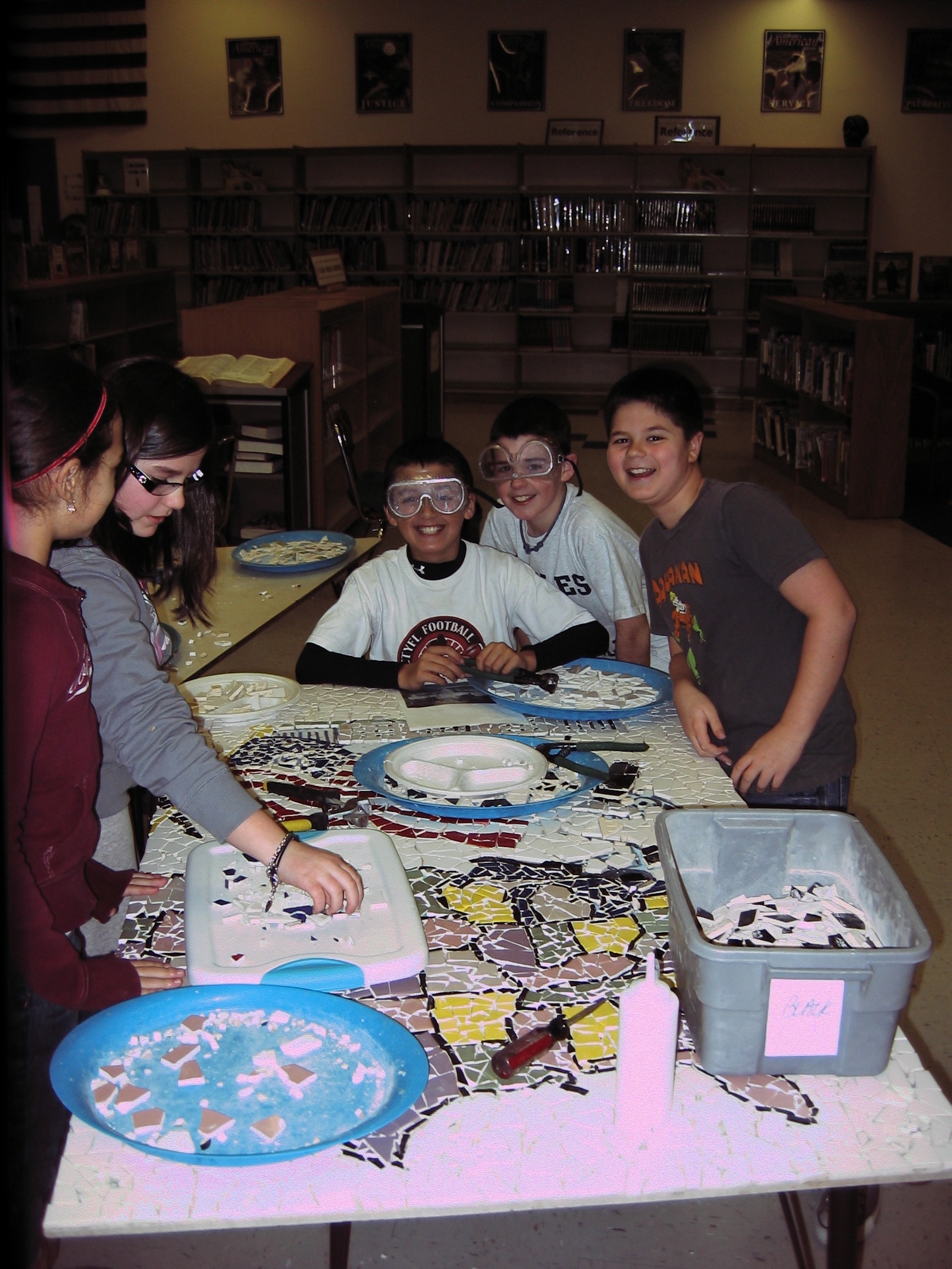 For a generation of young people who are defined by their connection to digital toys and electronic tools, enrollment in the Art Spot is a hands-on wake-up call. The Hunters are delighted when they see some of their students and program graduates take that next step into the fine-art world.
"For high-school students, we offer portfolio development classes. This pushes them to be as creative as they can, to break away from stereotypical art and create pieces that stop reviewers in their tracks as they view our students' portfolios. We are as excited as the young artists are when we hear of their acceptance into the finest art schools," Joanne Hunter affirms. "The whole process keeps us young at heart and mind, and it reminds us as to why we are doing this. It is very heartening for us to see talented young artists begin their careers."
As educators and arts advocates, proprietors of the Art Spot, the Hunters and their mission are definitely spot-on.
For more information about the Waterbury Cool Waters public installation, visit waterburyobserver.org/node/1129. Learn more about Art Spot and its mission at ArtSpotInfo.com.