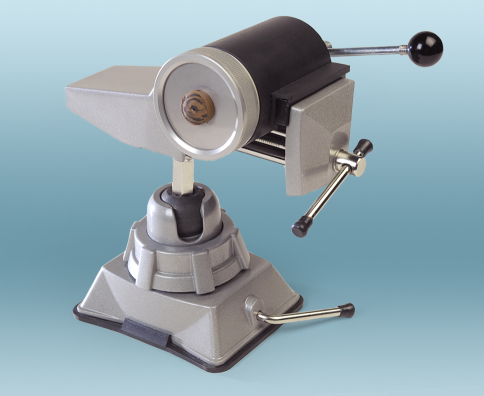 In 2012 Hadar Jacobson, inventor of Hadar's Clays, approached PMC Connection with a problem: Metal clay artists were pushing the boundaries of art created from extrusions. New techniques were springing up everywhere, but the size and structure of existing extruders weren't getting the job done for Hadar and her artisans. So, Hadar and Earl Roberts of PMC Connection put their heads together and the ClayMill Metal Clay Extruder was born.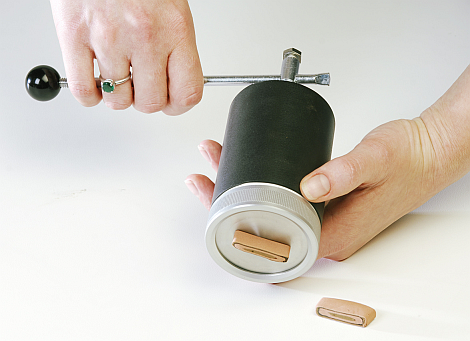 The ClayMill's unique design and 2" barrel allow for a wide range of mixed metal patterns such as wood grain, bull's eye, millefiori and patterns similar to mokume-gane. Similarly, the ClayMill's larger size lends itself to extruding patterned sheets and coils for larger pieces of jewelry, production jewelry, and larger decorative objects. "This is something I've been waiting for a long time," explained Jacobson. "A bigger extruder allows us to extrude large mixed metal beads, cuffs, hair pins, and bracelet links, all in one extrusion. It also allows us to produce multiple pieces – a few pairs of earrings, for example – when we need to stock up for a sale or a show."
Artists are just beginning to explore its uses in everything from polymer and ceramic clays to cake construction. Since releasing the ClayMill onto the market, we've found that artists working in other clays love the ClayMill just as much as metal clay artisans. Ceramic artists in particular appreciate the versatility and larger format of the extruder.
Due to overwhelming demand, PMC Connection has now opened up sales of the ClayMill to distributors. Contact PMC Connection at contact@pmcconnection.com for information and pricing for distributors. Or, get your ClayMill today here and start creating in a whole new way!