Category: 2020 Issues
Handmade Business subscribers are now also subscribers to Sunshine Artist and can read the back issues of Handmade Business on this website, but you can also log into Sunshine Artist and utilize the back issues of Sunshine Artist, and its extensive database of show reviews. Find your Customer Number on your magazine, then click here and look for "Log In" top-right to log into Sunshine Artist's website.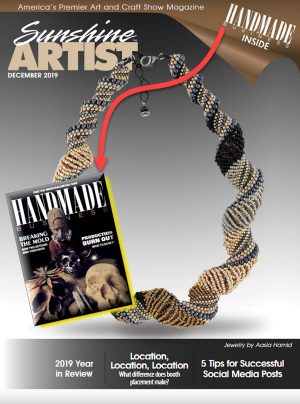 Handmade Business is now part of Sunshine Artist. Subscribers can read the issue above and find...
Read More